I say this because this blog has become huge with a certain group of people lately: people who are searching for asymmetrical bobs.  Although definitely a fan of the A-bob, (it's good for thick, thin, straight or curly hair!  It's always in style!  It rocks in the summer!)  I can't really help you.  Except to say this this is my favorite asymmetrical bob: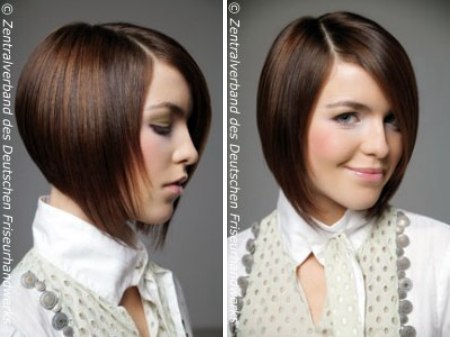 and I found it here: http://www.hairfinder.com/haircollections2/spring-hairstyle-3.htm.  Knock yourselves out.
But really, this is a blog about writing.  I'm working on a new idea, and it seems more novel length than short story.  Am I ready to take this on again? Hmmmm….
Pieces out: 30
Goal: 40