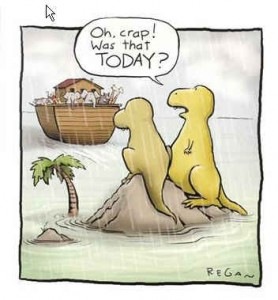 Obviously, this just happened to me. I was zeroing out my inbox, which is a task in itself, when I came across A Very Special Email. This email was so special that I had saved it in my inbox so I couldn't miss the fact that there was a writing contest, and it looked awesome, and I very much wanted to enter it.
So guess what happened?  Yeah.  Totally missed it.
Thing is, I know better.  I know that leaving things to build up in my inbox is not productive.  I mean, sheesh, I have about five email accounts, and they're all busy, and do I have the time to search each one of 'em?  No.  So after shaking my finger chastisingly at myself, I decided to change how I go about it.
You know what works for me? Writing deadlines down on my calendar.  In a bold color.  For example, writing deadlines are always done in yellow. When I sit/work/laze about at the computer and glance at the calendar, I can see that a deadline is approaching.  This is much more effective than "one day getting to it" in my inbox.  As much as I promise myself that I'll change my life and suddenly be better, I never do.  My email is The Point Of No Return.  Abandon All Hope Ye Who Enter Here.  And stuff.
How do you keep on top of your deadlines?  Especially the ones that aren't vital, but are things that you are merely interested in?